Day 1 :
Keynote Forum
Scientific Director, CRPH, University of Health Sciences-Libreville, Africa
Time : 11:00-11:40

Biography:
Donatien Mavoungou is the Director of the Research Center on Hormonal Pathologies (CRPH) Gabon, Invited Member at McGill University Aids Center (Montreal) andrnat Genomic Chair of Canada. He authored more than 150 publications. He discovered IMMUNOREXTM DM28 inhibiting HIV-1 replication. He is Professor of Biochemistryrnand Endocrinology at the University Of Health Science Libreville, Gabon. Field: HIV, Metabolic disorders, HAART, Hormonal Therapy. He received the Prize of the National Center for Scientific Research in 2009 and 2012. (Gabon). Blue Ribbon Presenter, recipient of the Glaxo Smith Klein Award at ISHIB, Orlando (USA, 2007). Member ofrnWABT Academy.
Abstract:
ImmunorexTM has a history of 40 years of studies on Monoamine oxidase (MOA) and DHEA in Cardiovascular diseases (High Blood Pressure) and in infection including HVI-1 known today to increase cardiovascular and cerebrovascular diseases via oxidative stress leading to inflammation and neuro-virulence. ImmunorexTM is an immune-regulator with the capacity to block HIV-1 replication, to restore Th1 and Th2 equilibrium improving antibodies against HIV-Tat. It can also treat and prevent co-infections such as Tuberculosis, Malaria, Hepatitis B and C. The drug is an inhibitor of NADPH, the co-factor of G6PD resulting in the restoration of endothelial function producing Nitric oxide (NO) able to suppress neuro-inflammation and to influence Na/K Pump for blood pressure regulation. We want to present here ImmunorexTM at its final stage of development for commercialization as a model of collaboration between Academic CRO and Industry for young scientists particularly in developing countries.
Keynote Forum
Western University, Department of Microbiology and Immunology, Canada
Time : 11:40-12:20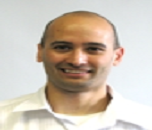 Biography:
Stephen Barr completed his PhD at the age of 28 years from the University of Calgary (Canada) and postdoctoral studies from the University of Pennsylvania (USA) andrnthe University of Alberta (Canada). He is trained as a molecular virologist with an interest in understanding the human interferon response towards viruses, particularly HIVrnand Ebola. He has established expertise in host restriction factors, retrovirus integration and virus particle production.
Abstract:
HERC5 is a key player in the human interferon response towards viruses such as HIV-1, influenza A virus and human papillomavirus. HERC5 exhibits potent anti-retroviral activity, which is mediated by two independent mechanisms. The first mechanism requires its RCC1-like domain and inhibits nuclear export of incompletely-spliced HIV-1 RNA. The second mechanism requires the HECT domain and inhibits an early stage in Gag particle assembly via the modification of Gag with the ubiquitin-like molecule ISG15. To gain a better understanding of the evolution and function of HERC5, we performed phylogenetic, structural and functional analyses of the entire small HERC family, which includes HERC3, HERC4, HERC5 and HERC6. We demonstrated that the small HERC family is an evolutionarily conserved family of proteins with an ancient marine origin of >420 million years ago. Functional analyses revealed that HERC3 and HERC4 inhibit nuclear export of incompletely-spliced HIV-1 RNA similar to HERC5. In contrast, HERC6, which is the ancestor of HERC5, failed to restrict HIV-1 particle production. Much of the genetic diversity among the mammalian small HERC family lies in the RCC1-like domain; particularly the first 100 amino acids, which are evolving under strong positive selection in HERC5 and HERC6. Structural and mutational analyses identified a key amino acid determinant of anti-HIV-1 activity in HERC6. Together, our data suggests that the HERC family of HIV-1 restriction factor proteins has an ancient marine origin and has undergone gene duplication and innovation events throughout its evolution that has provided eutherian mammals with an antiviral defence against HIV-1.
Track 1: Retroviruses Track 2: Retroviral Pathogenesis Track 3: Retroviral Diseases Track 4: Retroviral Co-infections Track 5: Endogenous Retroviruses Track 6: Retroviruses Genome Track 7: Retroviruses & Oncogenesis Track 8: Anti Retroviral Drugs
Chair
Donatien Mavoungou
University of Health Sciences-Libreville, Gabon
Co-Chair
Vladimir Zajac
Slovak Academy of Sciences, Bratislava, Slovakia
Session Introduction
University of Wyoming, USA
Time : 12:30-13:00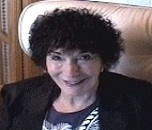 Biography:
Smith-Sonneborn, Professor Emeritus, PhD Indiana University, postdoctoral studies at Brandeis University, and University of California Berkeley, Research Associate, University of Wisconsin, Professor University Wyoming, sabbatical training at U Southern California, Los Angeles, and Monash University, Australia. She has 68 articles in reputed journals, over 100 presentations in United States, England, Germany, Monte Carlo, Sicily, Italy, Japan, Malaysia, Canada, Mexico, and Argentina. She is presently a member of NYAS, GSA, and NSCA. She has served as Chair of the International Ciliate Conference, Gordon Conference, and reviewer for grants, journals, and Advisory Board for FDA.
Abstract:
Mimetic triggers used by sharks, bacteria, frogs, bears, and mole rats to endure extreme environmental stress offer resistance drugs for HIV. Since HIV pathology shares the inability to cope with stresses of excess ROS production, inflammation, energy depletion, insulin resistance and glucose dysfunction, all markers of cancer, Alzheimers disease, neurological diseases, diabetes, wound healing, and ischemic shock, drugs that intervene in these divergent diseases are candidates for HIV intervention. Recent paradigm shifts show that both glucose and mitochondria are central dictators of cell survival, revealing new target priorities and drugs, already in use, with promise for HIV drug therapy. Specifically, studies by others show that the anti-diabetic drug, liraglutide, maintains glucose homeostasis, shows anti-apoptotic, anti-inflammatory, anti-oxidant and neuroprotective effects against diabetes, stroke and Alzheimer disease (AD) with anti-HIV potential. Since mitochondria regulate innate and adaptive immunity, mitochondrial damage is catastrophic for HIV resistance. The drug SS-31 (Bendavia) shows mitochondrial membrane protection, as well as mitochondrial targeted antioxidants MitQ, and MCAT, show multiple disease benefits and HIV drug potential. Targeted TERT therapy, overexpression in cancer, and HIV infected cells, suggests using TERT inhibition by cancer drugs for infected cells, and TERT enhancement by drugs used in neurological diseases for by stander cells. Whole body HIV resistance agents include Nrf2, neuregulin, temperature shock stabilizers, acetyl-carnitine, and lipoic acid. Mitochondrial toxicity agents, viral Vpr, IL-1β, caspase 1, envelope protein, can be retarded by siRNA, miRNA, or the monoclonal antibody used in cryopyrin-syndromes against IL-1β). Anti-inflammatory hepatitis drug, Glycyrrhizate (licorice), represents an HIV candidate drug.
Break:
Lunch Break: 13:00-14:00 @ Foyer
Cancer Research Institute, Slovak Academy of Sciences, Bratislava, Slovakia
Time : 14:00-14:30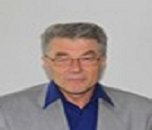 Biography:
Vladimir Zajac has completed his PhD. in 1982 at the Cancer Research Institute of Slovak Academy of Sciences in Bratislava (Slovakia), where he worked as the Head of Department of Cancer Genetics from 1996 to 2010. He joined the Medical Faculty of the Comenius University as Associate Professor of Genetics in 2007. He has published 67 papers mostly in reputed journals and he is editor of the book "Bacteria, viruses and parasites in AIDS process" (InTech, 2011).
Abstract:
AIDS currently represents one of the most serious healthy and social problems. It is therefore necessary to find new therapeutic targets. There is increasing evidence, pointing out that the main place of HIV infection and CD4+T cells loss is in the GIT and other mucosal tissue, and not in the blood. These findings go along with new studies about the role of bacterial translocation in the gut as central driver of AIDS pathogenesis. We have identified HIV-like sequences and HIV-like proteins in bacteria and yeast in a cohort of 80 HIV positive patients from Slovakia, USA, Kenya and Cambodia. DNA testing of bacteria and yeasts: a) from intestinal tract of American and Slovak HIV-positive patients; b) from respiratory tract of Cambodian and Kenyan HIV-positive children has detected sequences 90% homologous with the corresponding sequences of HIV-1. HIVlike proteins using monoclonal antibodies (MAB) against HIV-1 antigens p17, p24, gp41 and p55 were identified in bacterial extracts of all patient's cohorts. HIV-like protein of size 95 kDa was detected by MAB against gp120 only in Candida species of Cambodian and Kenyan samples. Specific properties of patient's microbes were detected by infection of HL-60 cells and also the reducing the viral load in AIDS patients after administration of probiotics E. coli Nissle 1917. Based on these results may be hypothetically explained that bacteria and yeasts serve as a natural host of HIV sequences since the beginning of mankind. Thanks to countless epidemics individuals carrying the pathogenic microbes with HIV sequences, largely extinct. However, administration of antibiotics, drugs and anal intercourse was induced intestinal dysbiosis and pathogenic bacteria are re-propagated. Pathogenic microbes bearing HIV sequences moved to the majority, penetrate from the intestinal tract into the blood, invade the lymphocyte, infected/lyse them and the process of immunodeficiency may start. Presented hypothesis answer to many until now unanswered questions: origin of HIV, large scale HIV positivity in Africa, connection of AIDS with TBC in Africa, absence of "gold standard" in Africa, the presence of HIV reservoirs after antiretroviral therapy, atypical course of disease in comparision with other retroviral infections, the rarity of complete viral particles detection in the material from AIDS patients, but detection of HIV sequences and the HIV-like proteins herein. According to our results there is a strong objection again dogma that HIV was transmitted to humans from apes in Africa about 35-50 years ago on the route of accidental contacts. And that's a good news for Africa.
Rutgers University, USA
Time : 14:30-15:00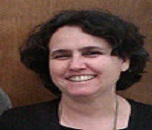 Biography:
Monica Roth, PhD is the Merck Research Laboratory Professor in Clinical Pharmacology at Robert Wood Johnson Medical School, Rutgers University, Piscataway NJ USA.
Abstract:
Retroviral integration involves the recognition of the viral LTR sequences with the host DNA. Target-site selection has profound effects on viral pathogenesis and involves interaction with host proteins. Our research has focused on defining the structural elements within the MLV IN required for DNA interactions. All IN proteins have three domains, the N-terminal domain (NTD), the catalytic core domain (CCD), and the C-terminal domain (CTD). The MLV NTD contains an HHCC zinc-binding motif, which is conserved in all retroviral IN proteins and vary in their loop regions. Two crystal forms of the Moloney Murine leukemia virus (M-MLV) IN NTD have been analyzed and consist of an N-terminal extension domain (NED) before the HHCC domain, similar to prototype foamy virus (PFV) IN. The structure of the NED consists of three anti-parallel β-strands and α-helix and an extended β-sheet between HHCC β-strands and the NED. Differences between the PFV and MLV IN NEDs localize at regions identified to interact with the PFV LTR. A solution NMR structure of the M-MLV CTD and a structural homology model of the catalytic core domain (CCD) have been generated. The MLV IN CTD (PDB ID: 2M9U) adopts an SH3 domain fold followed by a long 28 residue unstructured tail. We have obtained a concordant structural model of the MLV IN CCD using SWISS-MODEL, MMM-tree and I-TASSER servers. Using the PFV IN target capture complex X-ray structure and structure-based sequence alignment, residues within the CCD α2 helical region and the CTD β1-β2 loop predicted to bind target DNA in the context of the active MLV intasome were identified. The role of these residues in vivo was analyzed by point mutations and motif interchanges. Next-generation sequencing and analysis of local integration target sites indicate the CCD α2 helical region interacts with the sequence outside the target site duplication (TSD), whereas the CTD β1-β2 loop binds to residues within TSD. On a global level, alterations to the MLV IN CTD successfully results in decreasing its integration frequency at transcription start sites (TSS) and CpG islands, thereby reducing the potential for insertional activation. The host BET proteins Brd2, 3 and 4 interact with the MLV IN protein primarily through the BET protein ET domain. We have characterized the IN CTD:Brd3 ET domain interaction using solution NMR in which a significant disorder-to-order transition of the unstructured C-terminal tail region of IN CTD occurs in the presence of the ET domain. Truncation of the C-terminal TP region of IN affects the global targeting profile of MLV vectors by decreasing the propensity to integrate near TSS and CpG islands. WT IN integration events show strong correlation within 100 bp of a known BET binding site. In the absence of the IN CTD TP region, targeting to these known BET binding sites is reduced. Recent structural studies have focused on the structure of the MLV IN CTD in complex with the Brd3 ET domain. The solution structure of the Brd3 ET domain will be presented in the presence and absence of IN sequences.
Director-HIV/AIDS and TB research Directorate, Ethiopia
Time : 15:00-15:30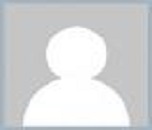 Biography:
Abstract:
Background: Transcriptomic host biomarkers could assist to develop effective diagnostics and therapeutics for tuberculosis (TB). However, different gene biomarkers may be discriminatory in different populations depending on the host and bacilli genetics, and host immune reactivity due to HIV infection, that need to be addressed. Methods: the expression levels of 45 genes that are known to be involved in or affected by TB pathogenesis were analyzed using Reverse Transcriptase Multiplex Ligation Probe Amplification (RT-MLPA) assay in whole blood of 106 HIV positive individuals including active TB patients (TB+HIV+, n=29), and non TB patients that are tuberculin skin test positive (TST+) (TST+HIV+, n=26), or TST negative (TST-HIV+, n=51). Results: Between the two clinical groups (TB+HIV+ vs. TST-HIV+) 8 genes were differently expressed (CCL19, CD14, CD8A, FPR1, IL7R, CCL22, TNFRSF1A, and FCGR1A); between TB+HIV+ vs. TST+HIV+, 6 genes (CD14, IL7R, TIMP2, CCL22, TNFRSF1A, and FCGR1A) were differently expressed. Since no difference in gene expression was revealed between TST+HIV+ vs. TST-HIV+, we clustered both the TST+HIV+ and TST-HIV+ individuals as one group (TST+/-HIV+) and compared gene expression with TB+HIV+ patients. Thus, the results revealed that the levels of five genes (CD8A, TIMP2, CCL22, FCGR1A and TNFRSF1A) were the most accurate single gene markers for differentiation between TB+HIV+ and TST+/-HIV+, with AUCs of 0.71, 0.71, 0.79, 0.83 and 0.73, respectively. However, the combination of two genes (CCL22 +FCGR1A) and FCGR1A alone were the most accurate marker for differentiation between the two groups (TB+HIV+ and TST+/-HIV+) with AUC of 0.85 and 0.83, respectively. Conclusions: We showed that five genes (CD8A, TIMP2, CCL22, FCGR1A and TNFRSF1A), specifically FCGR1A and CCL22 have the potential to discriminate active TB from non-active TB in HIV patients in Ethiopia and could be used to improve diagnostic tools for active TB in HIV patients, and to understand the pathogenesis of TB/HIV coinfection.
University of Puerto Rico Medical Sciences, USA
Time : 15:30-16:00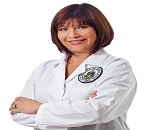 Biography:
Dr. Loyda M. Meléndez has completed his PhD and postdoctoral studies from Emory University School of Medicine School of Medicine. She is Professor and director of the Translational Proteomics Center, at the University of Puerto Rico School of Medicine. She has published more than 50 papers in reputed journals and has been serving as an editorial board member. Her diverse preparation in Medical Technology and Experimental Pathology-Immunology provided her the tools to apply knowledge to uncovering mechanisms of pathogenesis against HIV. Her work is reflected in studies of HIV-infected macrophages and the proteins associated with neuropathogenesis.
Abstract:
Chronic human immunodeficiency virus type one (HIV-1) infection leads to a spectrum of neurological and cognitive abnormalities, known collectively as HIV-associated neurocognitive disorders (HAND). HAND remains prevalent, particularly in its milder forms, despite effective combination antiretroviral therapy (cART). The pathogenesis of HAND is thought to involve HIV-infected perivascular macrophages and microglia, whose activation leads to the release of pro-inflammatory cytokines and other soluble factors toxic to neurons. One factor that may be involved in macrophage-mediated HIV neurotoxicity is cathepsin B, a member of the cysteine protease family. We recently demonstrated that monocyte-derived macrophages (MDM) secreted, cathepsin B has increased neurotoxic activity in vitro. In studies of our Hispanic women cohort, we observed increased expression of both cathepsin B and cystatin B in monocytes of women with HAD on cART with no comorbid conditions. Cathepsin B is also upregulated in the CNS of patients with HAND. We hypothesized that cathepsin B is interacting with other proteins that contribute to neurotoxicity. Using immunoprecipitation of cathepsin B in macrophage supernatants and mass spectrometry, we demonstrate that cathepsin B interacts with MMP-9 in uninfected cells but this interaction disappears in HIV infection and develops a new interaction with serum amyloid P component (SAPC). SAPC is related to amyloid deposition in Alzheimer's disease (AD). These results suggest that cathepsin B might be involved in amyloid-beta- related inflammatory response, which results in neuronal death. These studies will significantly advance the HIV field by providing new clinical diagnostic tools, new pathways, and possible complementary therapies against HAND.
Ultraviolet and Visible Light Laboratory (UVLL), South Africa
Time : 16:00-16:30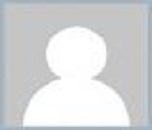 Biography:
Wilhelm has completed his D Eng degree in 1986 at the University of Pretoria. He has been with the Department of Electrical, Electronic and Computer Engineering for 38 years, of which 18 years as head of the department. He started the Light and Vision Laboratory at the University of Pretoria. He is currently emeritus professor at UP and owner of the UV and Light Laboratory (ULL). He is the author of numerous published and presented papers and the holder of a number of patents.
Abstract:
According to World Health Organization (WHO) estimates, South Africa ranks the third highest in the world in terms of TB burden (0.4–0.59 million), after India (2.0–2.5 million) and China (0.9–1.2 million). HIV is fueling the TB epidemic with more than 70% of TB patients also living with HIV. UVGI technologies are commonly used to prevent the spread of airborne TB microorganisms. The main challenges facing the UVGI fixture designer include, high disinfection effectiveness and excellent eye and skin safety. For a UVGI installation the total life cycle (cost of ownership) for every specific application / installation is seldom sufficiently considered. The two main componensts are: capital expenditure and operational expenditure. Capital costs include fixture cost and installation cost; which usually includes mounting and electrical reticulation costs; as well as possible additional ventilation and UVC radiation screening costs. Operational costs include electrical power and energy costs and maintenance costs (lamp and ballast replacements, cleaning, etc.). A holistic approach to designing a UVGI system, has to focus on the fixture but also the application, simple fixture installation, limited electrical reticulation changes, energy efficiency, low maintenance and environmental aspects such as noise and air draft introduction from the fixtures. A novel closed UVGI luminaire / Fixture has been developed to address all the criteria mentioned. It is a closed unit with low noise level fans to move the air through the UVC dosing zone in the fixture. The unit includes an energy efficient LED panel light at the bottom, so that the UVGI unit can replace legacy fluorescent light fixtures, without any new or additional electrical reticulation. Simple maintenance is built into the design of the fixture. The prototype has been tested for effectiveness, safety and energy efficiency.
Break:
Coffee Break: 16:30-16:45 @ Foyer