Day 1 :
Keynote Forum
Scientific Director, CRPH, University of Health Sciences-Libreville, Africa
Time : 11:00-11:40

Biography:
Donatien Mavoungou is the Director of the Research Center on Hormonal Pathologies (CRPH) Gabon, Invited Member at McGill University Aids Center (Montreal) andrnat Genomic Chair of Canada. He authored more than 150 publications. He discovered IMMUNOREXTM DM28 inhibiting HIV-1 replication. He is Professor of Biochemistryrnand Endocrinology at the University Of Health Science Libreville, Gabon. Field: HIV, Metabolic disorders, HAART, Hormonal Therapy. He received the Prize of the National Center for Scientific Research in 2009 and 2012. (Gabon). Blue Ribbon Presenter, recipient of the Glaxo Smith Klein Award at ISHIB, Orlando (USA, 2007). Member ofrnWABT Academy.
Abstract:
ImmunorexTM has a history of 40 years of studies on Monoamine oxidase (MOA) and DHEA in Cardiovascular diseases (High Blood Pressure) and in infection including HVI-1 known today to increase cardiovascular and cerebrovascular diseases via oxidative stress leading to inflammation and neuro-virulence. ImmunorexTM is an immune-regulator with the capacity to block HIV-1 replication, to restore Th1 and Th2 equilibrium improving antibodies against HIV-Tat. It can also treat and prevent co-infections such as Tuberculosis, Malaria, Hepatitis B and C. The drug is an inhibitor of NADPH, the co-factor of G6PD resulting in the restoration of endothelial function producing Nitric oxide (NO) able to suppress neuro-inflammation and to influence Na/K Pump for blood pressure regulation. We want to present here ImmunorexTM at its final stage of development for commercialization as a model of collaboration between Academic CRO and Industry for young scientists particularly in developing countries.
Keynote Forum
Western University, Department of Microbiology and Immunology, Canada
Time : 11:40-12:20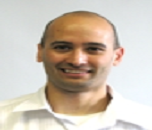 Biography:
Stephen Barr completed his PhD at the age of 28 years from the University of Calgary (Canada) and postdoctoral studies from the University of Pennsylvania (USA) andrnthe University of Alberta (Canada). He is trained as a molecular virologist with an interest in understanding the human interferon response towards viruses, particularly HIVrnand Ebola. He has established expertise in host restriction factors, retrovirus integration and virus particle production.
Abstract:
HERC5 is a key player in the human interferon response towards viruses such as HIV-1, influenza A virus and human papillomavirus. HERC5 exhibits potent anti-retroviral activity, which is mediated by two independent mechanisms. The first mechanism requires its RCC1-like domain and inhibits nuclear export of incompletely-spliced HIV-1 RNA. The second mechanism requires the HECT domain and inhibits an early stage in Gag particle assembly via the modification of Gag with the ubiquitin-like molecule ISG15. To gain a better understanding of the evolution and function of HERC5, we performed phylogenetic, structural and functional analyses of the entire small HERC family, which includes HERC3, HERC4, HERC5 and HERC6. We demonstrated that the small HERC family is an evolutionarily conserved family of proteins with an ancient marine origin of >420 million years ago. Functional analyses revealed that HERC3 and HERC4 inhibit nuclear export of incompletely-spliced HIV-1 RNA similar to HERC5. In contrast, HERC6, which is the ancestor of HERC5, failed to restrict HIV-1 particle production. Much of the genetic diversity among the mammalian small HERC family lies in the RCC1-like domain; particularly the first 100 amino acids, which are evolving under strong positive selection in HERC5 and HERC6. Structural and mutational analyses identified a key amino acid determinant of anti-HIV-1 activity in HERC6. Together, our data suggests that the HERC family of HIV-1 restriction factor proteins has an ancient marine origin and has undergone gene duplication and innovation events throughout its evolution that has provided eutherian mammals with an antiviral defence against HIV-1.